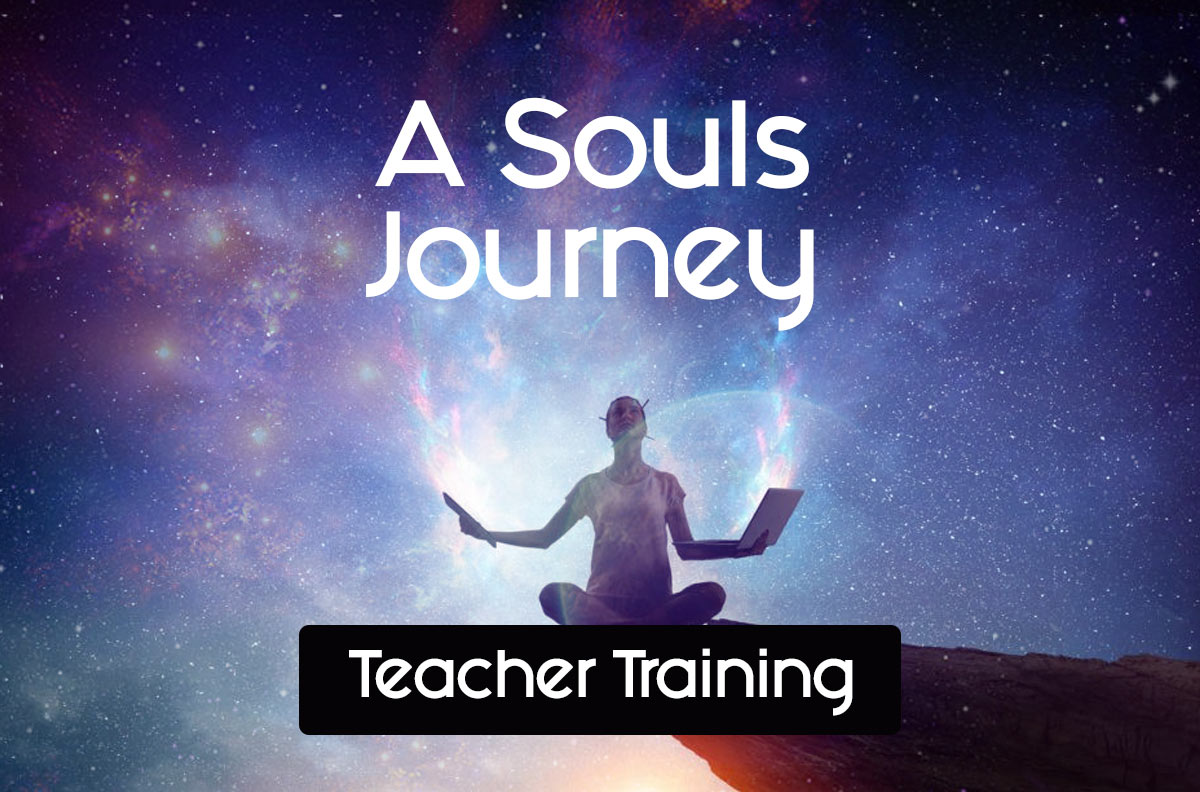 About Course
Have you had a life changing experience? Do you recognize your soul journey? If the answer is yes and you have a drive to help others onto a path of soul healing, become a teacher of the Soul Journey course and inspire others to enlightenment.
As above – so below, step onto your souls journey and feel connected to everything around you.
A Souls Journey online Teacher Course: Overview
The aim of this course is to give your students a deep understanding of the importance of the chakra system and how it impacts us every day. The chakra's hold the secret to manifesting, healing, living, and strong beliefs. When we take a journey into this system, we are opening ourselves to new opportunities that have been blocked or even closed to us. This course will give new meaning to the Planets and how they help and support us as, well as the crystal kingdom. By combining these two universes with the chakra system, your students will have the key to unlock your true potential.
 *Please note that tools needed for each module are not provided, you will need access to crystals, colour pens, and paper. Meditation is a key component with this course; a place that you can sit and contemplate on the assignments within each module will help focus the healing for each chakra.
The Opus Soul Teacher Training Program
Become a teacher with The Opus Soul and help your friends, family and like minded people enjoy the journey you have taken whilst participating in your course. Being a Teacher with Opus Soul is a rewarding development in your spiritual development whilst creating a spiritual based business, all teacher courses are online self guided course. Certification is given upon completion of the course content, course manuals are provided but tools need for class teachers must provide while teaching product.
Angelology
Psychic Development Certificate Teacher.
Tarot Reading Teacher.
Crystal 101 and 201 Teacher 
Arcturian light healing 101 and 201 Teacher 
Show More
What Will You Learn?
Why students study this course?

Through taking part, they will find that over the period of the course they will start taking positive steps to change, not only the direction they are going in, but also change the goals and aims in their life.

A Souls Journey Course enables your students to:

Develop a deep connection with your Chakra system.

Help you understand the connection between the energy of the universe and the Planets.

Give you an understanding of crystals and how they help heal the Chakra system.

Open you up to the emotional support of each Chakra.

How the soul chooses the journey we are on and the events in your life.

You will develop a deep understanding of the elements and locations of the earth Chakra system.

How to support yourself in making life changing decisions.

You will open up your intuitive gifts to help you understand your soul path.

Heal the karmic past to create a better future.
Course Content
Introduction to teacher training course
Welcome to your souls journey teacher training course

Teacher aids

Souls Journey Power point

Soul Journey teacher manual PDF

Souls Journey Student manual

Soul Journey weekly class planner
Teacher training notes lesson 1
Teacher training notes lesson 2
Teacher training notes lesson 3
Teacher training notes lesson 4
Teacher training notes lesson 5
Teacher training notes lesson 6
Teacher training notes lesson 7
Teacher training notes lesson 8
Teacher training notes lesson 9
Teacher training notes lesson 10
Teacher training notes lesson 11
Teacher training notes lesson 12
Teacher training notes lesson 13
Student Ratings & Reviews
No Review Yet